Considering a Williamsburg VA golf trip?Here is what you need to know.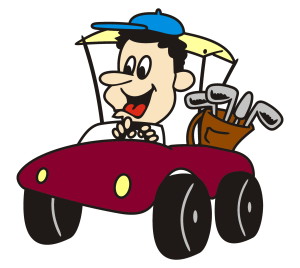 The golf courses and where you stay are the most important part of any golf trip but understanding the other stuff like what is the weather like?  Where is Williamsburg VA? How far am I going to have to drive between courses and where I am staying?  Where are the good restaurants?  These are the things that make the difference between a good trip and a great trip but first lets talk about why?
Why Williamsburg VA for a golf trip?
If you have never experienced a Williamsburg Golf Vacation you should definitely consider it.  Williamsburg was ranked as one of the top 25 golf destinations in the world several years ago. It has a good amount of golf courses located in close proximity to each other designed by some of the best golf course architects including Pete Dye, Robert Trent Jones, and Jack Nicklaus.  Several properties have multiple courses on site making it easy to play different courses in the same day and there are very inexpensive quality hotel and lodging options.
Where is Williamsburg VA?
Williamsburg VA is located between Richmond Virginia and Virginia Beach Virginia. Williamsburg is approximately 45 miles east of Richmond and 50 miles west of Virginia Beach. It is less than 3 hours from Washington DC and Northern Virginia, a little more than 5 hours from Philadelphia and less than 7 hours from New York City.
When should we go to Williamsburg on a golf trip?
Most golf trips to Williamsburg occur in Spring and Fall.  In March and November you will get some great early/late season deals that include free replays and other value ads.  Peak season when weather is best and courses are in best shape is mid-April through early June and late September through early November.
What kind of weather can we expect in Williamsburg?
Golf is played year round in Williamsburg but typically winter weather breaks in early April and temperatures are moderate through early November. April, October and November are the best mix or temperature with the least amount of rainfall.

Travel Tip: The best combination of weather, course conditions and low prices is the last week of October through early November.
What are the best Williamsburg golf course and lodging options?
There are 15 Championship golf courses in Williamsburg open for public pay in Williamsburg and the surrounding area.  There are a tremendous amount of Williamsburg lodging options including hotels, condo's and resorts.  Visit Virginia Golf Vacations Williamsburg golf course map with hotels and more to get quick information on driving distances. Williamsburg is not a very big city so lodging options are typically less than 20 minutes from most area courses.
How are the restaurants and what else is there to do in Williamsburg VA?
While Williamsburg may not be a good place to go for late night fun, there are plenty of great restaurants and bars to catch a game.  Some of the Williamsburg's most dining popular options for traveling golfers are listed on on Williamsburg Vacations.  Opus 9 steakhouse is a very good upscale steakhouse and the Newtown area with Corner Pocket, Pauls' and Buffalo Wild Wings is a great place to spend time.
Other really popular things to do include Colonial Williamsburg or Jamestown for history buffs.  Thrill seekers will always enjoy Busch Gardens.
How do I get pricing and book a trip?
Go to our recommended package provider page.  There you can choose a provider that receives discounted golf course and hotel rates, plus exclusive offers.   Submit a quote request and they will generally respond in 24 hours with trip recommendations, costs and options.  Once you choose a trip they can make it really easy and make reservations, handle payments, etc.